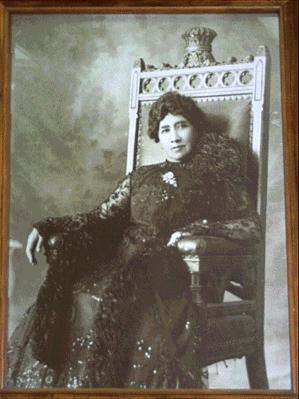 NA HUI HAWAII
Imua o Hawai'i a Lanakila
This page, Na Hui Hawai'i, has the unique purpose of gathering as many related groups as possible who have strive toward a sovereign Hawai'i with a nation of self-determined, self-governed people as a goal. The listing of groups is merely to make them readily available for information and awareness and does not necessarily link the groups to the webmaster or to each other.

Websites
Perspectives on Hawaiian Sovereignty
The institute for the Advancement of Hawaiian Affairs posts several in-depth analyses of Current Issues, Centennial observations of Hawai'i's Annexation, Hawai'i Now, Native Hawaiian Vote, Historical/International Analysis, Historical Documents, Education, Environment, Hawaiian Society, Health, Sovereignty Model, International Law, Hawaiian Citizenship and Economics of an Independent Hawai'i. http://www.opihi.com/sovereignty
plaenui@pixi.com
Nation of Hawaii
This is one of the best sites I have seen. It includes treaties, a section on ceded lands and annexation, articles, and instructions on subscribing to the Kanaka Maoli Allies list. http://hawaii-nation.org
Hawaiian Sovereignty Elections Council
The work of HSEC is being continued by Ha Hawaii. http://ha-hawaii.com/ha.html The HSEC was created to facilitate a process for the Hawaiian people to determine whether a sovereign Hawaiian government will be created and what form it might take. Ha Hawai'i is a non-profit organization dedicated to encouraging self-determination by the Hawaiian people with the sole objective to carrying out the Hawaiian Vote Mandate to propose a Hawaiian government. The election is scheduled for January 17, 1999, the 106th anniversary of the overthrow of the nation of Hawai'i.
Rebuilding a Nation
This page is put together by OHA, the Office of Hawaiian Affairs. By their own definition, The Office of Hawaiian Affairs is a semi-autonomous state agency whose mandate is to improve the condition of native Hawaiians and Hawaiians. The agency has remained loyal to that mandate since its inception and continues to do so now. As a state agency it is bound by regulations that aim to guarantee effective and forthright running of the office. This page includes models of Sovereignty: International, Nation Within A Nation, State Within A State, and Questions and Answers on Sovereignty. 808-594-1888. http://www.oha.org/prog/sov.html
Kingdom of Hawai'i-Reinstatement and Recognition
This site is put together from a group of people who act as a middle ground for information and consumer. PixiNet and PacInfoNet are service networks of Pacific Information Exchange, Inc. Pacific Information Exchange, Inc. is an organization which exists to provide access to the "Information Superhighway" to meet the needs of both individual and commercial accounts. It seems, therefore unbiased as far as the goals of the information dispersed. This site includes papers, laws, treaties with the Hawaiian Islands, Hawaiian related documents, common law and historical documents, and various resources. http://www.pixi.com/~kingdom
Ka Lahui Hawai'i
The Sovereign Nation of Hawaii http://kalahui.org/
The World Wide Web Virtual Library: INDIGENOUS STUDIES
The Center For World Indigenous Studies (CWIS) is pleased to play a role in the development of the World Wide Web Virtual Library. This site provides links to General Indigenous Studies Resources, Indigenous Resources for Asia and the Middle East, Africa, Central and South America, Europe, and the Pacific. This site is maintained in conjunction with the Australian National University's Aboriginal Studies WWW Virtual Library -- which contains links to Australian Aboriginal & Torres Strait Islander resources, and the Nunavut Implementation Commission's Circumpolar and Aboriginal North American WWW Virtual Library -- which contains links to North American and Circumpolar Indigenous resources.
E-mail John Burrows at jburrows@halcyon.com http://www.halcyon.com/FWDP/wwwvl/indig-vl.html

Highlight Links from the Melanesia & Pacific Section of the Fourth World Documentation Project (FWDP,USA):


US Public Law 103-150 Acknowledging the illegal annexation of Hawai'i and offering an apology to Native Hawai'ians


Interpretation of U.S. Public Law 103-150 under International Law, and its Implications for the Restoration of the Independent and Sovereign Nation State of Hawai'i


Restoration of the Independent Nation
State of Hawai'i Under International Law - Professor Francis Anthony Boyle


Proclamation Restoring the Independence of the Sovereign Nation State of Hawai'i - January 16, 1994 [official English version]


Sovereignty is Coming Soon
Essay published in the "Voices of Sovereignty" series on the editorial page of the Honolulu Advertiser - 11 October 1994


Constitution of the Hawai`ian Nation
Ratified 16 January 1995


Statement to UN Working Group on Indigenous Populations by Moanikeala Akaka on Hawai'ian Nation


The Right to Hawai'ian Independence vs. Nation Within a Nation Status
submitted by Hawai'ian Nation


Commonly Asked Questions About Ka Lahui Hawai'i
(The Sovereign Nation of Hawai'i)


Hawai'ian House of Reps. Resolution requesting that the Department of the Navy and RIMPAC terminate the use of Kaho'olawe as a boming target.


Intervention by Hui Na'auao
(Coalition of Hawai'ian sovereignty organizations) at 11th Session of the UNWGIP


State of Hawai'i Senate Resolution Expressing concern regarding the use of Kaho'olawe as a shelling target by the Dept. of the Navy and RIMPAC


Pacific Island Independence: Can Island Nations Avoid Dependence?


Resolution Submitted to UNWGIP by Hawai'ian Nation
re: The Right of Self-Determination and Independence - July 1994
The Hawaiian Sovereignty Movement: Roles of and Impact on Non-Hawaiians
Tony Castanha, Dept. of Poltical Science, University of Hawai'i at Manoa. Master's thesis, titled "The Hawaiian Sovereignty Movement: Roles of and Impact on Non-Hawaiians," completed in 1996. The work looks at roles of "non-Native Hawaiians" within four models of Hawaiian self-government and the possible effects of sovereignty on non-Hawaiians. The author gathers most of his information from sovereignty groups and interviews with fifteen Hawaiian sovereignty leaders. http://www.hookele.com/non-hawaiians
Hawaiian Journal of History
www.aloha.com/~mem/newjnl.html
Considering Sovereignty
The Electronic Photojournalism Workshop has published this page os photographs and information, including History, Sovereignty Elections, Ceded Lands (State and Federal), Hunting and Gathering Access, Water Rights, Growth of the Hawaiian Language, Pacific Voyaging, and Building a Community. www.kcc.hawaii.edu/bosp/Kapio/hawnsov/sovereignty.html
Native Hawaiian Databook 1996
The site at www.lava.net/~plnr has statistics on population, housing, land, education, human services, health, crime and income. There is also a State of Hawaii Databook 1994 at http://www.oha.org/dabook.html. Information from the Department of Business, Economic Development and Tourism.
Center For Hawaiian Studies
http://ww2.hawaii.edu/chs
Friends of 'Iolani Palace
alaike.lcc.hawaii.edu/openstudio/iolani
Expansion in the Pacific
An online textbook of American expansion into Hawaii and other Pacific Islands. http://www.smplanet.com/imperialism/hawaii.html
Annotated Index to Hawaiian Resources
Arts & Crafts, Current Issues, Education, Geography of the Hawaiian Islands, Hawaiian Language, Hawaii Literature, Hawaiian Monarchy, The Hawaiians & The Sea, Immigration Groups: Historical & Present, Music, Politics & Government, Religion. http://kalama.doe.hawaii.edu/hern95/rt009/annotated.html
People of the Hawaiian Society (POTHS)
http://members.aol.com/Poths98/poths.html
Ka'iulani
This website in 'olelo Hawai'i talks about Hawai'i's "Last Hope." http://www.lll.hawaii.edu/web/haw201/olani/kaiulani.html
Hawaiian Sovereignty
A web site subtitled: A Matter of Righteousness http://www.hula.net/~onipaa/sovrenty.html
Overthrow of the Hawaiian Monarchy 1893
Great Events VI as reported in The New York Times http://www.umi.com/hp/Support/K12/GreatEvents/Hawaii.html
W3C/ANU - Demography & Population Studies WWW V
http://coombs.anu.edu.au/ResFacilities/DemographyPage.html
The Overthrow of the Monarchy
By Pat Pitzer, ''Spirit of Aloha,'' May 1994 (The in-flight magazine of Aloha Airlines) http://www.hawaii-nation.org/soa.html
W3C/ANU - Demography & Population Studies WWW V
http://coombs.anu.edu.au/ResFacilities/DemographyPage.html
---
Political Organizations
Hui Kalai'aina
The revived Hawaiian Political Party of 1886members.xoom.com/HUIKALAIAINA
The Hawai'i Green Party
http://www.GreenHawaii.org/hgp.htm
---
Mainland Resources
Kama'aina in Northern California and Worldwide
Calendar of Hawaiian Events, Directory of Polynesian Dance Groups, and Restaurants www.menehune.com/index.shtml
San Francisco Bay Area Hawaiian Resources
In order to hui (gather) all the Hawaiian people that have had to move to the mainland (namely, the Bay Area of California) HalKop (HalKop@ix.netcom.com) has put together this location. The web page of Hawaiian events, music, stores, businesses, competitions, issues, radio, groups, and many others venues seeks to strengthen loose bonds between Hawaiians who live in the Bay Area. http://pw1.netcom.com/~HalKop
---
Essential Addresses
These addresses include e mail to Hawaii's radio stations, newspapers, television stations and political leaders, including President Clinton.
---